09 Sep 2019
DMH on Surround FLAC … (and how easy it is to produce and play them)
I've been excited about surround 5.1 or 7.1 FLAC as a preferred playback and on-line distribution medium for a long time. To me, it simply comes down to ease, convenience, quality and stability. Here's a straightforward way that I use to produce, distribute and playback my own 5.1 productions using FLAC.
The Production side: (Music production > Add Metadata > Zip included Files > Link to Zip in Doc > Store in the Cloud)
– To start, I do most of my music using Steinberg's Nuendo. Using Nuendo, it's super-easy to create your surround mix and then export it as a single 5.1 interleaved FLAC file. I quickly realized that the key to making multi-channel FLAC was to encode your mix as a single multi-channel interleaved stream. Quite often, it's a good idea to add a second or two at the header, to allow the playback unit to catch the stream.
– Once that's done, you're more than half way home. The next step is to add the appropriate metadata to the surround files. For this, I use EZ CD Audio Converter, an excellent program out of an Eastern Block country.
– The next step is to zip the files (along with cover graphic, project booklet and any other media) into a single downloadable file. I personally use Bandcamp to distribute the hi-res surround files (in addition to the ho-res stereo files) as a "Bonus Item". Although the files themselves can't be added to the Bonus Item list, I simply add a well-crafted document that can be downloaded that then links to the zipped directory that is stored on my Google Drive … and voila, the customer has the entire project in zipped form.
The Playback side: (Download/unpack the zip > Copy the directory to a disc or dongle > Put it in your media player and press PLAY)
– On the user's side, the customer buys the project on Bandcamp and downloads/unzips the directory. Here is where the true power of FLAC comes in … the user can simply play the files from his or her computer (I recommend VLC Media Player … it simply rocks at playing all media). Just press play and your sustem should play the files in 5.1 or 7.1 without any problems.
– If you only have a surround home theater system, there should be no problem at all. Either burn the files to a DVD or (better yet) save the plastic and copy the files to a thumb drive. Most modern TVs and media players will accept a thumb drive, whereby you can point to the project from the remote and you're in surround biz!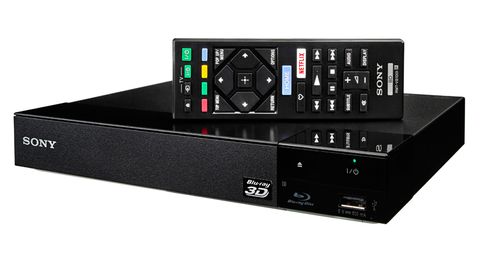 Personal note: You'll notice that I produce in 5.1 instead of 7.1 … and you might ask why? For me, the answer is simple. There are far more 5.1 systems out there than 7.1 systems. My production style is renowned (4X Grammy nominated) for my use of all of the speakers for important content information. Since Flac is discrete and can't fold-down, if I produced in 7.1, those folks with a 5.1 system would be missing 2 important channels … and I'm not prepared to do that! So, 5.1 it is!
David Miles Huber is a 4X Grammy-nominated producer and musician in the electronic dance and surround-sound genres, whose music has sold over the million mark. His dance performance style is energized and balanced out by lush beats and live acoustic instruments that combine to create a "Zen-meets-Tech Experience". His latest music and collaborations can be heard at www.davidmileshuber.com and davidmileshuber.bandcamp.com.